Stone Retaining Wall Construction for Palm Beach Residents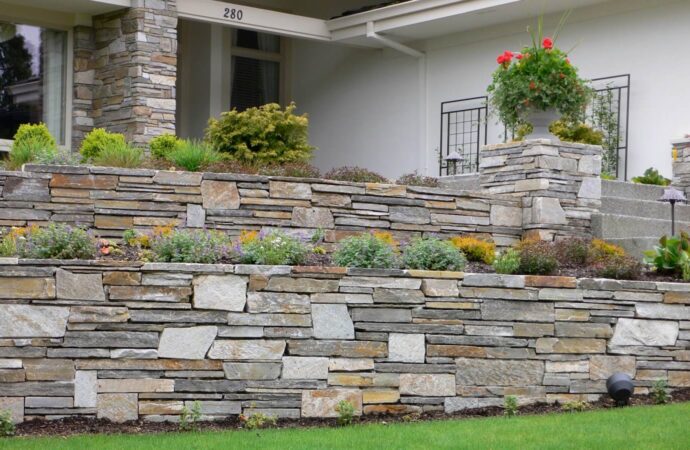 Stone retaining walls are quite popular in Palm Beach, FL, due to the aesthetically pleasing look they offer to parks, squares, patios, yards, and all outdoor spaces, no matter where you build them. At Retaining Wall Pros of Palm Beach, we like to consider the functional elements of having them installed as well and not only focus on how they will look after they are finished.
We understand that retaining walls are used as hardscape elements everyone wants due to their durability, longevity, and, just then, functionality. However, you will learn that for places like Palm Beach, how good they are at fulfilling their main purposes is more important than the aesthetics of the design. This doesn't mean we won't pay attention to it, though. Just like experts and professionals we over 19 years of experience in this industry, we will just work with what is perfect: achieving both functional and aesthetical purposes.
After doing all the research regarding stone retaining walls and trying to find contractors in the city, you came across our company, and we're more than happy to guarantee satisfaction, great results, and fulfilling all your needs, requests, and preferences regarding the project of building this great additional element to your space and land.
Benefits of Having a Stone Retaining Wall
When choosing the type of retaining wall you want to have on your property, think about the general benefits each one of them offers, and then tick off the list of those that don't comply with what you're looking for when finding the best option based on quality and price.

In the case of stone walls, it is a matter of, as mentioned before, aesthetics for most homeowners and even business owners that are trying to enhance their landscape and, usually, gardens or patios. But what many don't consider is the functionality and long-term benefits it offers:
Cost & Durability: What You Must Know About Stone Walls
When it comes to durability, everything depends.
The materials' quality, who performed the installation or built the wall, weather conditions, external damage, and any variables that can affect the stone retaining wall in the short and long run.
The constraints of your groundwater source also matter, and if it is built on a slope or a very hilly area, it can be easy for it to break at some point.
Our team will make sure that whenever you decide to take this option, the stone wall will last at least 50 years as we always use the highest quality materials, have experienced and licensed contractors ready to assist you, and we worry about guaranteeing that the structure and design are able to stand as much as the stones themselves.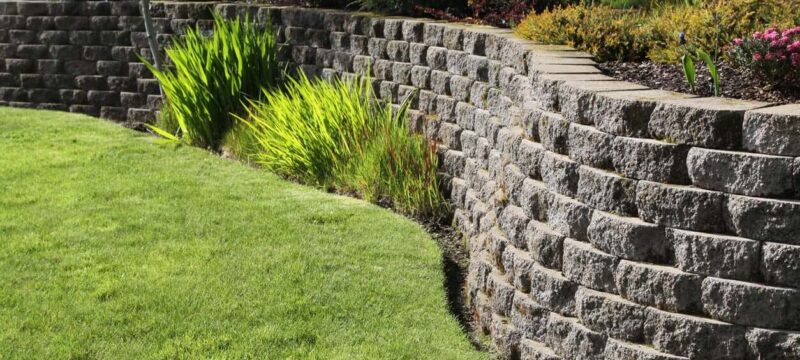 Regarding prices, size, and design matter. Since we're always using top-quality materials, this isn't too variable, but we assure you our prices are affordable regarding what we use and even when "high-quality" often means "expensive" in the industry.
On average, stone retaining walls can cost between $20 to $72 per square foot, and some natural stones can be more expensive than others. Everything will end up depending on the type of stone you want to use and, if it is possible, based on your budget.
Allow us to guide you through this process and ensure you have a durable, long-lasting, stunning, and affordable stone wall built on your property.
Below is our list of additional services: