Commercial Retaining Wall Services for Palm Beach Businesses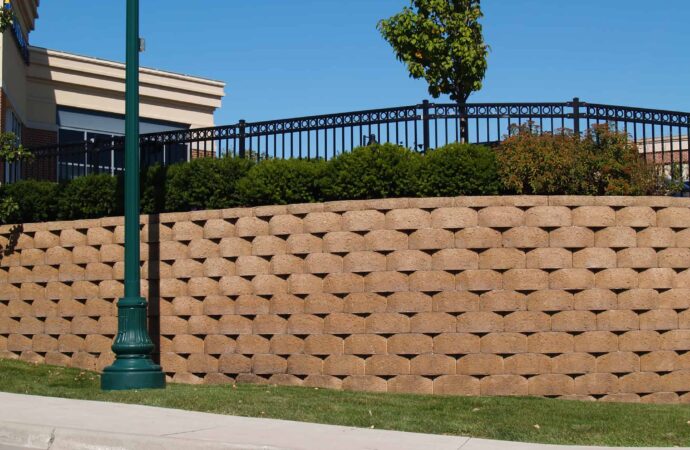 Working with retaining walls is long believed to be for residential properties only. However, we all know how necessary they are for businesses and commercial properties where watershed management and erosion control are needed and only possible when the right commercial retaining walls are built and ready for decades of use and durability.
Retaining Wall Pros of Palm Beach has helped companies and businesses throughout the city to design and build large-scale retaining walls that bring support, stability, and solution to all possible issues regarding slopes, landslides, and soil or water overall.
The idea is to find a solution that is affordable and aesthetically pleasing when built on the property and, especially around it. Thus, we work hard to engineer and design earth retention systems with our walls that will guarantee to create new spaces, protect existing ones, or make sure constructions in hilly areas are possible.
Many business owners in Palm Beach and nearby cities have contacted us to have walls built around their buildings in order to prevent water and make sure it is diverted or drained during rains, storms, and even hurricanes. After all, some people may consider retaining walls as part of aesthetical elements, but we see them in a different light and focus on how functional and crucial they can be to prevent extra damage or issues coming to any businesses relating to soil and water in areas you don't want nor need them.
What Options Are Available for Commercial Properties?
Although most walls built and installed in those properties are known for being tall and massive in order to provide safety, privacy, and security, they don't always have to be used for these purposes.
In fact, many of the commercial retaining walls built by our team are meant to provide a new look for landscaping in open areas. For example, a low retaining wall on a slope creates new feelings and experiences when going over the green spaces.
However, if we focus on walls used for preventing erosion and diverting water, most of them will not only be tall or medium-sized but also made of concrete rubble or sheet pile retaining walls will be placed.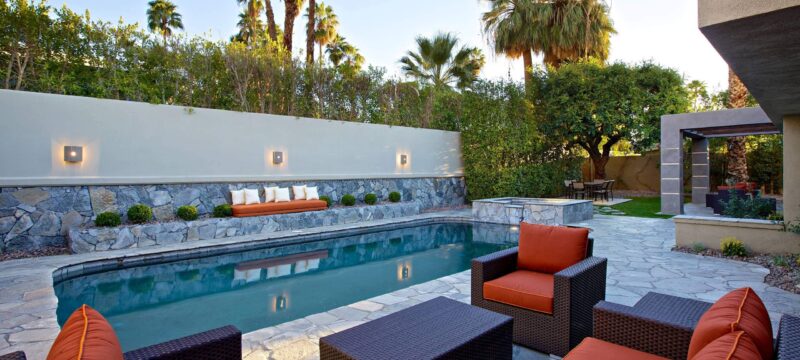 It is possible to install all the different types of retaining walls on your commercial property since it depends on your landscape design and personal preferences. The most important aspect and detail of the project are making sure all your needs are covered and that future issues can be prevented, but the aesthetical result should be considered, and it is quite important for you and us equally.
This is why the assessment of the space, reviewing your current landscape—unless you want to make any changes—and determining what the main problems will be (soil erosion, water, and so on) in order to select the most appropriate types of our team can build for you.
On many occasions, we know clients will choose aesthetics over what they get in the long run with the longevity, durability, and performance of their retaining walls, but with over 19 years of experience in this industry, we guarantee a result that will satisfy both needs and preferences.
That being said, you can expect our team to work with any of these types for your commercial retaining wall:
Stone retaining walls.

Cantilever retaining walls.

Concrete rubble retaining walls.

Masonry walls.

And much more.
What to Consider When Choosing Retaining Walls
Design and functionality are the main factors to keep in mind when choosing to build and have retaining walls, but the price ends up adding to the list as well.
As it is widely known, retaining walls aren't known for being cheap. Instead, they can be considered expensive due to the materials used, the amount of work large-scale projects can take, and the final result and how long it will last and be offered to the client.
Prices or costs will always vary based on the type of wall, size, height, and more. However, it is always possible to provide estimates before you make a decision, even more, if you give us some details or are specific when contacting us while requesting the service.
The common price for building retaining walls averages between $19 and $49 per square foot or maybe from $50 to $300 per linear foot. This can go lower or higher depending on the material used for the wall.
Wooden retaining walls are common and more requested than you think. The square foot for these can go lower to $13 per square foot (the cheapest) and go up to $30. Nevertheless, the durability and longevity are always questionable.
Regardless of how professionally installed or built the wall is, it continues to be wood, and its preparation and all the materials to guarantee its longevity won't make it superior to what concrete or stones can offer, for instance.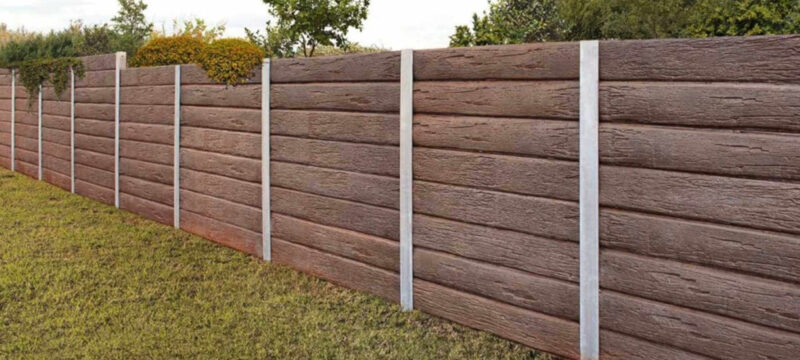 It can end up being a more expensive solution and not highly recommended when the main reason is for water diverting or draining, and even soil erosion cannot be entirely prevented or controlled.
Our team, Retaining Wall Pros of Palm Beach, works with concrete, stones, and everything but wood for all commercial retaining walls. We work with top-quality materials, and although this would usually mean everything is expensive, we have made sure to get the best offers, have our own products, and reduce costs so all businesses can have their necessary walls built, either for aesthetical or functional purposes.
Therefore, expect prices to be lower and have our team provide an estimate either with the details you provide us or during the first visit we schedule to assess your property and project, which is completely free as we don't charge for this assessment since it is part of providing the estimate.
Do We Work with Small- & Large-Scale Projects?
Absolutely. We're not limited to small projects only, as we have helped dozens and hundreds, at this point, of business and commercial owners in the area. We have built and installed walls that go over the 6 meters mark and run for over half a mile.
Just give us some information when contacting our team, and we will take it from there with our guidance and full service.
Below is our list of additional services: