Anchored Retaining Wall Construction for Palm Beach Residents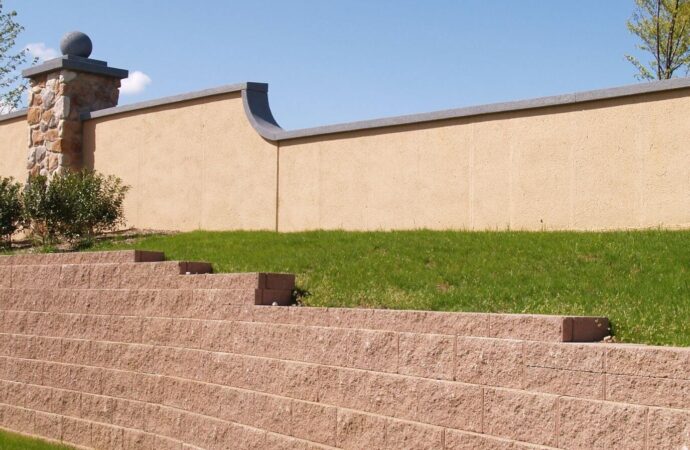 All retaining walls differ depending on the type you choose to build and have for your property. Since their features and how they are built and structured aren't the same, some will offer better performance in certain aspects, such as water drainage or when retaining soil and rocks. In the case of anchored retaining walls, they are known for having great balance and providing more stability in different areas. Retaining Wall Pros of Palm Beach has been building them for over 19 years, and we're confident about the quality, longevity, and durability of the anchored retaining walls we can help you have in your property for both functional and aesthetical purposes.
Now, you're probably here thinking about building and having one installed based on the aesthetically pleasing design they offer over how functional they are, just like other retaining walls when it comes to:
Preventing soil erosion.

Diverting or draining water.

Helping create new areas or usable spaces when retaining soil or earth.
In terms of design, anchored walls offer great alternatives since they can be built in different ways as long as the measurements are taken properly and the anchors and the rest of the materials besides the main one for the wall are used by retaining wall contractors with experience, just like ours.
To be able to have an idea of when anchored walls may be the option for you, you must have a clear idea of how you want your space to look with the final result and focus on the benefits the type of retaining wall brings to your project.
What Are The Benefits of Installing Anchored Retaining Walls?
When considering the pros and cons, you will usually find more benefits than disadvantages regardless of the retaining wall you are reading and researching about. In the end, it is more about what makes it better than other options and how you want the appearance and final result to look.

For anchored retaining walls, we love going over this list of benefits so you can have a clear idea of what you're getting from our team—besides five stars' attention, service, and support—when choosing this type of wall or when allowing us to recommend it and build it:
It offers great stability: it is quite known for being more stable due to the anchor and cables used and deeply inserted into the soil in order to support and make the wall stand and retain the soil regardless of how it is structured and inclination or topography challenges of the area.

Heavy loads aren't issues: thanks to the previous benefit, you can work with heavier loads and support them, allowing to have anchored walls in different locations and even creating usable spaces in hilly areas or properties where a lot of soil would need to be moved and retained in place.

It is quite affordable: retaining walls are often considered expensive, but this is due to the materials used and the type of wall you want to build. Stone walls are part of the most expensive ones based on the average per square foot and the among of work it entails to shape the stones or work with the natural options to achieve a specific result. Meanwhile, anchored walls are easier to deal with thanks to the structure and engineering, reducing costs during construction and maintenance.

Offers slope protection: it is the first option when you want to hold soil in place to create slopes and have areas that are usually questionable and considered dangerous. The wall should keep everything in place for decades.

Excavation and construction sites appreciate it: if you're a business owner or have a project in your hands, having the anchor included during the building of an installation wall will guarantee a safer work site and ensure the soil you're working with will stay in place.
Does This Mean Anchored Walls Are Better for Work or Commercial Purposes?
Not really. If you are trying to get a special and unique sign from the walls in order to make your landscaping look stunning, this option for hardscape is very doable, and we highly recommend it, especially when your design and dreams include retaining extra earth to prevent it from moving downhill with erosion.
When your project doesn't include special elements or challenges, you usually have any retaining wall available, and, most of the time, any of the types will work if you're more interested in the aesthetical part.
If you are having a hard time making a decision because stone walls are stunning, because concrete rubble retaining walls also look excellent, or maybe this anchored alternative has some missing aspects, you would like, allow us to guide you.
It can be hard to determine what you want when you don't have an idea of how each option will look on your property. After all, one thing is to see the results and walls built in other people's properties and land, but the other is at least having a model and example of how it can look in yours.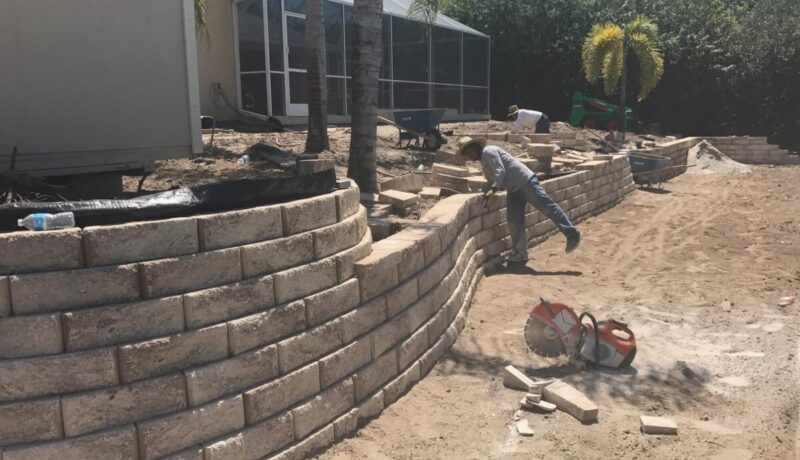 This is why we work hard to provide a design and good idea of how the anchored wall will look for your project so you can decide whether it is what you need or not. In some cases, we will let you know right away that maybe the design you want for the wall is what cannot be achieved with this specific type.
Everything is variable with retaining walls, which is why having experienced, qualified and licensed contractors are crucial so you can have a stunning result along with safe spaces before, during, and after the job is done.
Retaining Wall Pros of Palm Beach is available all year round for your request and project. We are happy to assist you during this procedure and make sure you get the best support and prices in the process.
Rest assured, we will work around your budget and provide all the details regarding this type of wall while also delivering the best construction and final product in no time and of great durability and longevity.
Below is our list of additional services: