Retaining Wall Repair Services for Palm Beach Residents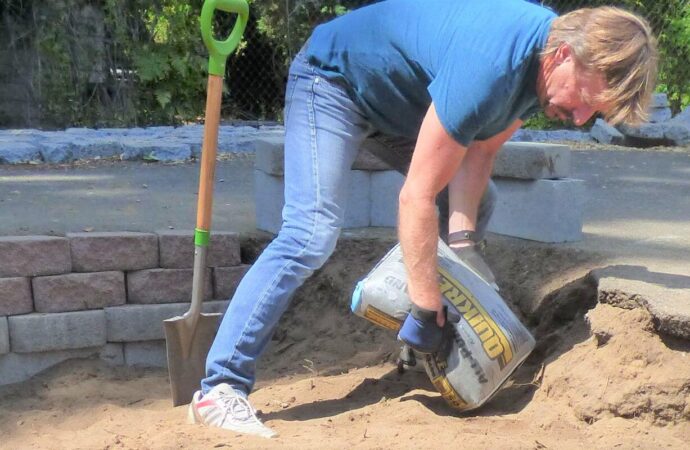 Retaining walls are known for being durable, long-lasting, and the key to long-term solutions regarding soil erosion and how it is possible to divert water and have all the soil mass retained and in one place without issues. However, as much as these walls are able to last, there always comes a time when repairs are needed, especially when they are poorly built, and you probably don't know about it. Retaining Wall Pros of Palm Beach works with retaining wall contractors, experts, and licensed professionals to provide retaining wall repair services to all residents and businesses in the city and throughout the state.
Retaining wall repairs can prove to be more of a challenge than installing it since dealing with an entire project from scratch, especially when you know what you're doing just like us, can be simple and easy since it is about choosing the type of wall, designing it and blending it with the landscape, and start working on its construction. Nevertheless, repairs involve working with structures that, usually, we didn't even build, and there's more: it is necessary to consider the landscape and topography of where the wall was installed to provide a repair and solution that will last and actually solve every detail.
Keep in mind that most repairs are needed for very few reasons:
The construction and installation of the wall were done poorly.

The land or terrain where it was built changed, leading to problems related to the wall not being able to stay in place or offer the same stability.

External damage from weather conditions, people, or any circumstances.
Regardless of the damage or issue that could require repair, our team will be there to support you. With over 19 years of experience with retaining walls, and we mean with all types of them, we are confident, experienced, qualified, and knowledgeable of what to do in every single case so you can continue enjoying your stunning wall and forget about soil erosion or unwanted water just like before.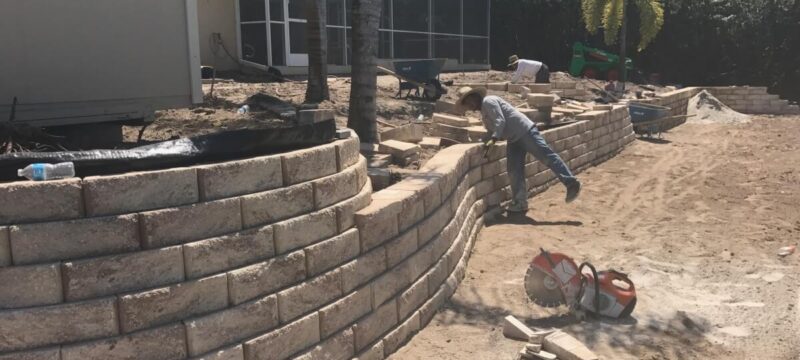 Durability Must Be Guaranteed After Repairs
The quality of the materials used to build the retaining wall will always play a crucial role in its durability and longevity of it, just like with the actual construction and installation of the wall. However, going back to the reasons behind repairs being needed, everything summarizes how the durability has been affected.
Most property owners are able to provide us with the details about what damaged the wall and how it happened, saving us time in the process and making sure we can offer the solution and repair at once in most cases. Of course, we still perform the required assessment to make sure we identify the main problems and determine what's the best to do to guarantee the previous durability or, even better, just like it was just built.
Therefore, all details regarding property damage, bodily harm, catastrophes, slow-moving, or any other details and issues that you can inform us of will greatly help.
In many cases, slow-moving and property damage give us an answer to all our questions right away and shorten the assessment and repair time in the end.
Rest assured that once we have gone over the information, checked the wall, and come up with the solution, we will do our job and have our professionals and licensed contractors have the same wall as if nothing happened and even add some more durability and longevity with the top-quality materials; we use not only for construction but also retaining wall repairs.
When Is It Time to Perform Repair?
When you start noticing some soil sliding from the wall or maybe water isn't being drained properly, you will tell repairs are needed or, at least, some maintenance.
External damage and unexpected occurrences tell you that repairs will be needed to ensure the wall is back to its original state or performing properly while guaranteeing the landscape's aesthetics and looks.
However, what happens if you know it needs some repairs yet you want to wait?
Ideally, you don't want to wait for the repairs to be performed as this will worsen the problem and even make more appear as the condition of the retaining wall worsen. This is part of neglecting the health of your wall and leading it to "die" from all the damage and not providing at least a short-term solution for it.
We recommend contacting Retaining Wall Pros of Palm Beach as soon as you notice several changes and issues with the wall so we can help you guarantee that the repairs will be worth your time and investment.
Otherwise, you will be tied to more regular maintenance and frequent repairs. Sometimes, walls even get completely damaged from what looked like a simple issue that could be fixed in a matter of hours or minutes, but it wasn't.
As professionals and experts in the industry for over 19 years, we've seen wall collapse in a matter of days after their owners noticed some land sliding taking place and a few filtrations or water accumulation in areas that weren't supposed to present the issue any longer.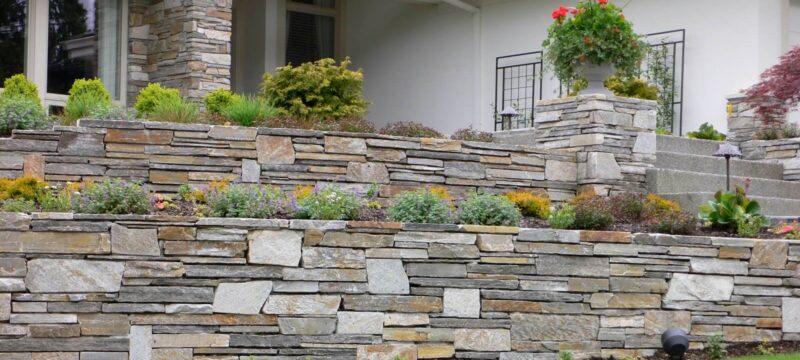 They thought it wasn't completely necessary and that it could wait but ended up replacing the entire wall or rebuilding it to make sure the soil could get back to its place and that the lawn was aesthetically pleasant again.
There's a lot of work, and we understand that saving money or being able to afford the repair with your budget are things that worry you the most. However, we highly recommend contacting our team for retaining wall repair once you have noticed any issues. At least allow us to provide some insight and recommendations until you can afford the service. W
We will also work around your budget, so feel free to negotiate the final price whenever you're unable to pay for the estimate we provide soon after assessing your wall and determining what needs to be done.
Below is our list of additional services: