Retaining Wall Construction for Lake Worth Residents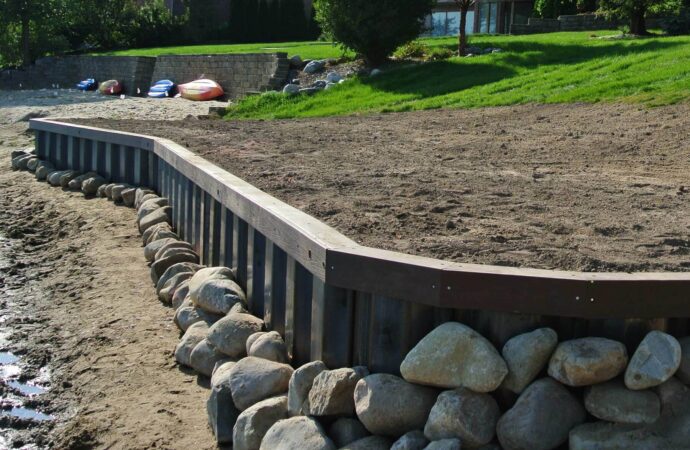 Retaining Wall Pros of Palm Beach has been present for over ten years in Lake Worth as part of the experts who can offer you all the solutions for soil erosion, landslides, stagnated water, and the regular issues with slopes. We build a wide variety of retaining walls in your property and affected areas to ensure the water is diverted to make sure it is away from slopes, retain the soil so you can create different levels when it isn't naturally possible, and ensure soil erosion is prevented regardless of the main factor and cause: wind or rain.
With natural disasters and phenomena taking place more often over the past five years, having a retaining wall or more than one in areas and places of your property where soil and water can easily cause problems is a great idea.
Additionally, you get a wall that can enhance your gardens or patio's beauty and guarantee a stunning result whenever you decide to work harder on your landscaping or change any elements of the current design.
Everything is a matter of choosing the right type of retaining wall for your property and needs so you don't have to replace it, perform frequent repairs, or the regular maintenance. However, whenever these post-built services are needed, we're also here for you.
What's the Best Option for Improved Drainage?
Besides your regular water drainage needs, our team will always work around your needs and the problems in your property so we can recommend the perfect type of retaining wall while also making sure it adapts to the design you want for your landscape.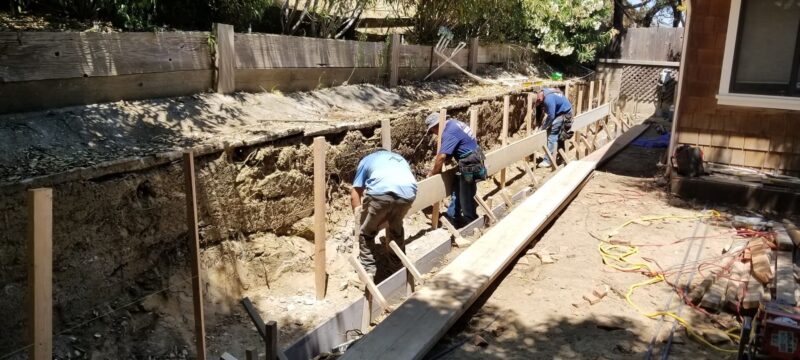 However, focusing on improved drainage, our sheet pile walls are often the most requested and efficient option. Since the design allows the water to drain away or divert to more proper areas, you won't have to deal with water-logging or the flooding occurring when it rains, or storms take place.
In addition to the regular water drainage, you get more stability for your earth and area, so there's no need to worry about slides or how the slope will collapse on your property.
Finally, cost-effectiveness is offered and can always be the main reason why some people decide to take on this option whenever it comes to improved drainage and the rest of the benefits that come with retaining walls.
Of course, more options are available in our company, and we can guide you through the process of choosing more alternatives based on the landscaping and design you want as well.
How to Get Your Retaining Wall Built with Us
All it takes is a call or email to get in touch with our team, who will be more than happy to provide all the assistance to give you an estimate regarding your wall. If you need more than just building the wall such as repair and maintenance services, we can also assist you with this process.
Make sure to give us a hint of how we can provide help, and we will work from there based on what you need, the damage on your wall or the regular maintenance required.
Below is our list of additional services: