Masonry Retaining Wall Construction for Palm Beach Residents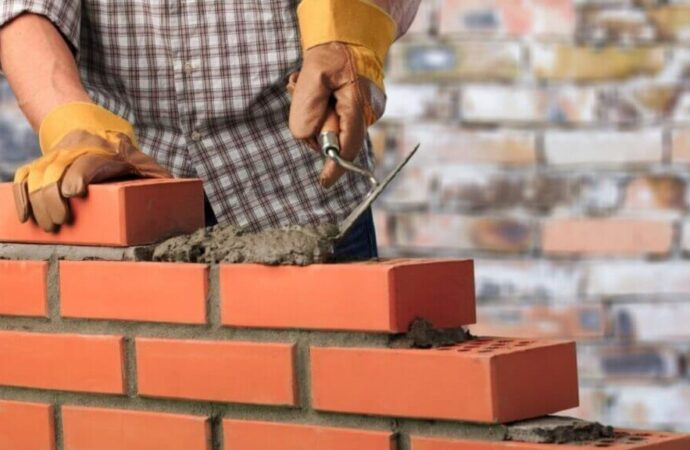 Retaining Wall Pros of Palm Beach has been working hard for over 19 years to build the best masonry walls in the area for all residential and commercial owners that need professional contractors who can deal with small- and large-scale projects without sweating nor compromising the result and the land or property where the retaining wall will be placed.
Besides being licensed in masonry retaining walls and all the different types available and possible to build in the industry, we have taken the time to not only get ourselves a masonry license but also make sure every single one of our masons is specialized, skilled, and knowledgeable in using the materials and techniques to guarantee the best walls for your property.
When hiring and relying on us for your masonry walls, you can rest assured the top professionals in the area will be working with the top-quality materials plus skills and experience that are unmatched by other contractors in Palm Beach and all over Florida.
Part of working with retaining walls, especially when building masonry walls, is making sure the contractors are insured since accidents are not frequent but quite likely to take place due to the nature of the job, and regardless of all the safety measurements, accidents can always happen. We have made sure to not only provide insurance to our contractors and team but also offer it during the entire project, so you're protected, and there's no need to pay for any extra fees due to our own mistakes or issues within the team.
That being said, we're happy to be working with you and all residents in the city and surrounding areas that need high-quality, durable, and long-lasting masonry walls for their hardscapes, soil erosion problems, or simple water diverting needs.
Why Our Team Is The Best Option
Choosing the company, you will rely on for the project is never easy. Not only are the way too many options, but also all of them offer top-quality services and experiences in the eyes of the client, especially if it is the first time.
Instead of continuing to repeat that we're the best, we will prove it with facts and information, starting now.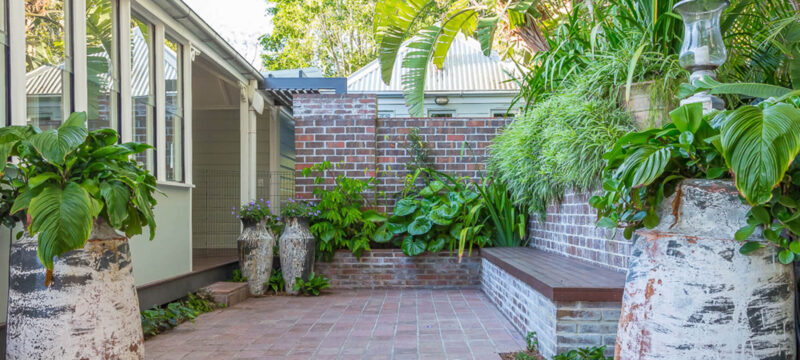 Besides being fully insured, our team is licensed in masonry, and this includes every single member taking part in building the wall for you. There is a lot of planning and time invested and put into building this type of wall, and we want to make sure that both structurally and visually, it is perfect when the final result comes out. Thus, we don't spare the option of working with the best professionals who, most of them, have been trained by our team that started the dream of building masonry walls in the first place.
Knowledge and experience, both factors will be guaranteed when you work with our team, and along with this, we always use the best materials and tools while providing the right equipment to all parties involved, even you, when visiting the worksite and having a look at how the project and wall are doing and progressing.
Since we're licensed as a company in this area of expertise, we will get all the necessary permits for the job. You won't have to take the time to go over all the paperwork or deal with serious risks when dealing with a project that hasn't been entirely authorized by the law and respective entities. We will handle this and ensure that not only the hard and physical work is done but also the one in papers and offices.
Additionally, we want you to remember a few details about how we choose to work when building masonry walls as your retaining walls choice:
We have chosen to use the highest quality materials in the market that can offer durability and longevity. However, we don't expect to use them at your expense. We make every part of the materials used affordable and ensure you don't spend more than regularly for them.
Our team cares about quality and affordability as we understand every single one of our clients wants to work within a budget, and we're more than happy to comply with this.
We guarantee satisfaction, and for this, we go over several steps before, during, and after we start building masonry walls for you. We need to assess the space, take all measurements, and make sure you're happy with the design and price before we get started.
While working, we will give you daily updates on the progress and even allow you to be in the work site as long as you are in the safe part and equipped with the safety equipment provided.
Finally, the result should look exactly the same or even better than the design and vision we provided and helped you build. If you don't feel satisfied with it, that's because there are some missing parts yet.
However, if there's a chance that you aren't happy about some parts of the wall, we will make sure to rectify them and guarantee their perfection in no time.
How Do We Build Your Masonry Wall?
When it comes to masonry services, there are many that involve the same or similar materials as when walls are the main object of construction.
For retaining walls, we make sure to offer a variety of services or more like options when choosing the materials and design of the masonry wall. Brickwork, stonework, blockwork, concrete work, tile work, and much more.
Usually, masonry walls are made of concrete as they are more resistant but also easier to shape, so the final results look like you want them. Real contractors and professionals will make the wall look elegant, stylized, rustic, or with a different feel and aesthetical look based on how they build it.
We promise we will not only discuss how it will help you with soil erosion and water diverting but also how it will look in the short and long term based on how we design and build it for you.
Below is our list of additional services: