Retaining Wall Construction for Palm Beach Island Residents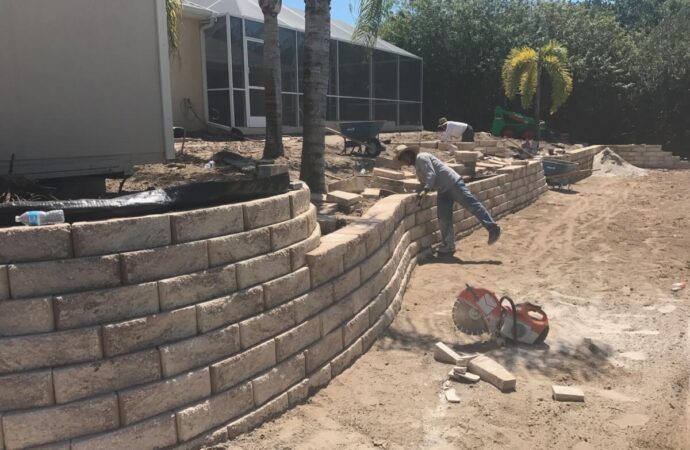 For people in Palm Beach Island, having a retaining wall doesn't seem like a priority, but it can help a lot during hurricanes, storms, or just by handling some issues when the soil doesn't want to stay in place; landslides and slopes are quite common. Retaining Wall Pros of Palm Beach has worked with hundreds of property owners in order to build walls that are either for water draining and soil retention purposes or for landscaping, sometimes even both.
You see, many have the wrong concept that retaining walls will look dull and far from attractive. However, it is a matter of design and the materials used, and how they're used. The idea of having one built on your property is guaranteed that the soil you're dealing with or all the water causing disasters aren't problems any longer, but this is done while guaranteeing that the wall will look good and blend well with the entire landscape.
On many occasions, retaining walls are meant to be the stars of the design. Unlike popular belief, some homeowners love having them as the key element to make their patios or yards different and stand out. Meanwhile, business owners even have them as fences or on the front as part of the introduction to the building whenever a new customer or visitor comes in.
Our role is to achieve whatever you're trying to obtain with this wall but mainly guarantee that water and soil won't be issues to then move on with the aesthetical part.
How Do We Make Your Dreams Possible?
Thanks to our qualified professionals with over ten years of experience, high-quality materials, and knowledge regarding the latest technology and methods to perform this job, we have come to build more than your regular concrete retaining wall.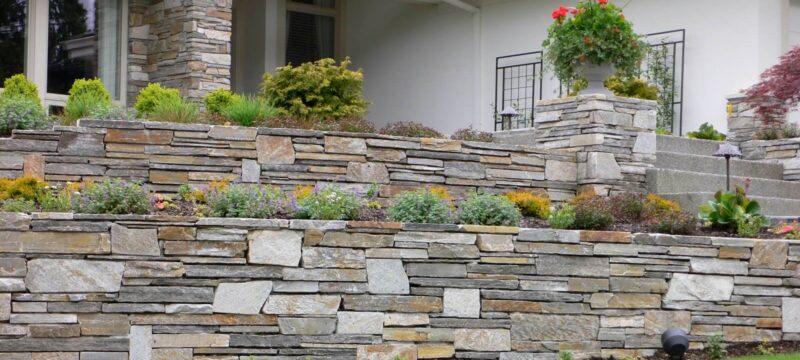 Anchored walls, cantilever walls, sheet pile walls, and much more; our team can go over the specific type you like and make a design that will benefit your property in terms of what it needs for the land to be stable and prevent any landslides or dangerous slopes.
Our job doesn't start with just giving you some advice and recommendations; it begins when we listen to your request, visit your property for assessment—which is free for this first visit—and make sure to come up with a design so we can give you an estimate within 24 hours after this assessment.
We want to make sure you are happy with what will be done in terms of retaining the soil, diverting water, and making your property look stunning. There's a lot of work involved, and we're more than happy to comply with every request as long as it is possible within the different options and budget we will offer.
Is It Easy to Get in Touch with Us?
Quite easy and simple. All it takes is a call, email, or visit to the nearest office in the city. We will be happy to answer your call right away within business hours, and emails follow the same timeline for a reply.
Visits can be scheduled with a team once calling us, or you are welcome to visit and have a chat with our experts. We will be more than happy to have you and go over what you need.  
Below is our list of additional services: