Gravity Retaining Wall Construction for Palm Beach Residents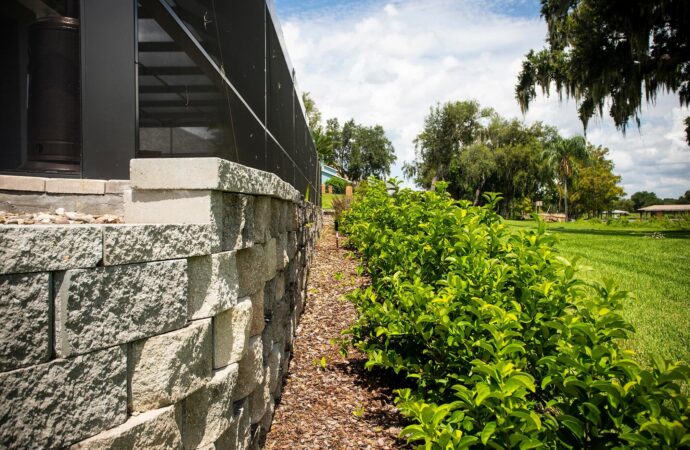 Each type of retaining wall has its own benefits, disadvantages, and purposes, which is why a single type or design won't be perfect for every single project and result that wants to be achieved. Part of their purposes and functions of them is to provide stability when holding and retaining all the soil in place that can stay put naturally, and if we go back to each type having its own factors, gravity retaining walls are often chosen as the #1's for providing stability. At Retaining Wall Pros of Palm Beach, we know best since we've been building them for over 19 years and are happy to let you know that if you're looking for a simple structure, mechanic, and stunning hardscape, this is the one to go.
Essentially, gravity retaining walls and their engineering system work exactly as they suggest with gravity. Unlike other types in the industry that need to rely on extra elements to stand up and hold themselves while retaining soil, these can stand up with their own weight, which eliminates the possibility of collapsing because of external elements or other materials besides what the wall is actually built with.
Lateral earth pressures can be hard to deal with, especially when there's extra weight to the regular projects or if you're trying to create a new area by pouring much more soil and retaining it with very tall walls of the right material.
The idea of gravity walls is to make sure the vertical forces from the weight of the wall don't make the entire terrain and slope collapse. There's a lot of hard work and knowledge poured and invested in designing and installing these walls, which is why it is crucial to have well-experienced and highly qualified professionals who will understand the engineering and designing processes.
There's More Science in Gravity Retaining Walls
Although it looks simple to work with a type of wall that doesn't depend on too many extra materials for it to stand up and work properly, these can prove to be a challenge as it is important to have control over the sliding, overturning, bearing capacity, and global stability factors when building it.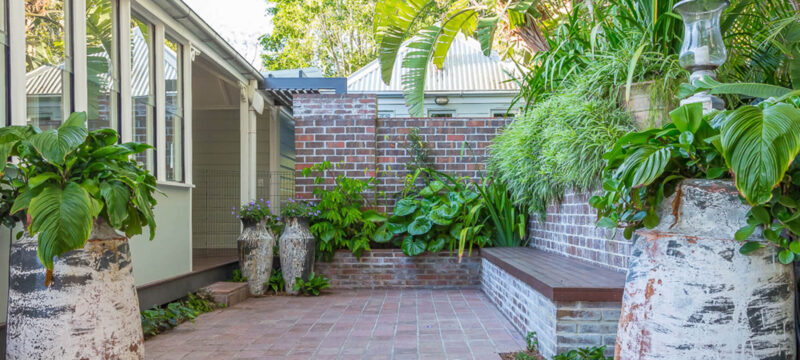 To give you a rough idea, so you understand the science behind gravity walls, let's go over each part briefly:
Sliding is the ability of the wall to overcome the horizontal force that is applied to the wall when retaining the soil and having to divert the water from the areas you don't want to prevent soil erosion and any issues with the entire landscaping design.

Overturning is how the gravity wall is able to overcome the rotational forces applied to the wall. This is quite a variability in terms of analysis and calculations, which is why it is important to get the exact number when trying to bring safety and ensure it won't collapse.

Bearing capacity is just what it suggests: how much weight it can support and if the structure is strong enough for the underlying soil to be retained.

Global stability corresponds to the general support and stability of the gravity wall based on previous abilities and factors. It ensures the soil mass won't move, and landslides will be prevented.
When to Build Gravity Retaining Walls in Your Property or Land
We strongly believe that retaining walls overall can be built anywhere as long as there's space; the design makes sense and brings functionality besides the usual aesthetically pleasing aspect. Therefore, when thinking about the right time or place to build gravity retaining walls, everything varies and depends on specific factors during the construction.
Gravity retaining walls are meant to help prevent soil erosion, drain or divert water, and create new beds out of steep terrain that is either for decorative or functional landscaping features in your space.
They can be used for both reasons: a way to enhance your property's and landscape's beauty and bring a functional element to guarantee water is diverted to the right places, and soil erosion is prevented in most areas of the property, if not all of it.
However, if we have to provide a thorough guide of when to rely on this type, we would consider its construction in areas where large soil masses need to be retained to create new areas and make sure the soil won't obstruct roads or specific spaces in a property, and when it is more about a functional purpose than an aesthetical one.
Retaining Wall Pros of Palm Beach isn't against building them where you think they will look stunning whatsoever. Still, we always suggest considering more options that can be more suitable in terms of landscaping and the stability it offers for the specific place and question yourself if it is the best answer and option for your main problems.
For instance, gravity walls might not be the best when water diverting or draining is your main need that led to its construction.
How We Build Your Own Retaining Wall
If you're interested in getting this gravity wall built, all it takes is a call, email, or visit. Our team is available all year round to take on your request and ensure you're satisfied with the result after we've provided guidance and recommendations on what to do and how.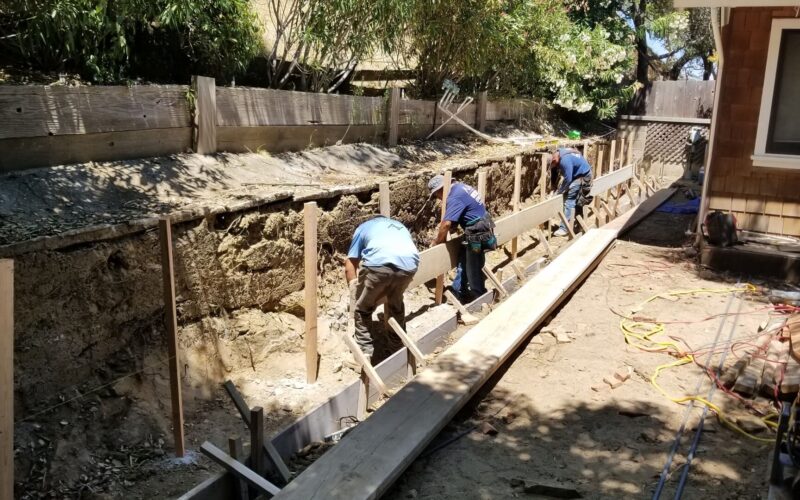 The process of building this wall will be similar to:
Prepare the site and perform excavation.

Step up the wall base.

Install all the base materials for stability and foundation.

Install the base course.

Place and install the wall rock and backfilling materials.

Install all the additional courses and clean the site.
For more details and information about our service, feel free to contact us anytime and ask all your questions since we would love to give you more insight and pay you a free visit for assessment once we have learned more about your project, what you need, and if you decide to move onto the next step with us to make everything happen.
Below is our list of additional services: