Concrete Rubble Retaining Wall Construction for Palm Beach Residents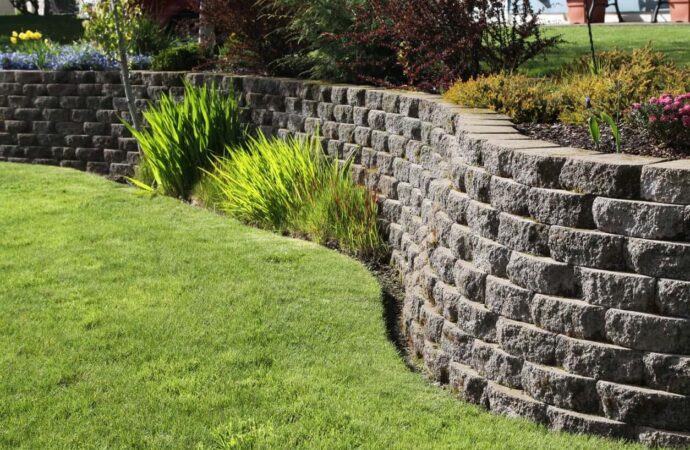 Hiring experienced and licensed retaining wall contractors in Palm Beach is crucial if you want to make sure that, besides stunning, your walls are able to stand the durability, longevity, and functional tests. Retaining Wall Pros of Palm Beach is an experienced and trustworthy company in Florida that has over 19 years in the industry with contractors with at least seven years of experience in building concrete rubble retaining walls and many more types.
For commercial and even residential purposes where retaining walls are needed, we often recommend clients and everyone in the city to consider concrete rubble as the main material since this will help to reuse the concrete and construction materials that usually go to waste.
However, if you want to make sure the final result isn't a weird wall with more than simple "details," always hire qualified professionals like those of our team to ensure that heavy rains and storms won't be issues while the aesthetical part of the wall is guaranteed and blends well with your entire landscape design.
The idea is to make sure the wall can stand any weather conditions, and over the aesthetical part, real professionals should worry and guarantee that every element and detail of the functional and stable part of the wall are met when built and installed.
Our team works hard to achieve this and ensure that all concrete rubble retaining walls we built and created for all residents in the city is the perfect example of design, looks, and support + safety to the space where it is installed.
But What Makes Concrete Rubble Retaining Walls Different?
Landscaping needs are often solved with stone walls and how stunning they look thanks to the natural stone and how you can build them in order to have an aesthetically pleasing result that won't look like any other when choosing the right materials and having contractors like us dealing with the design and entire project.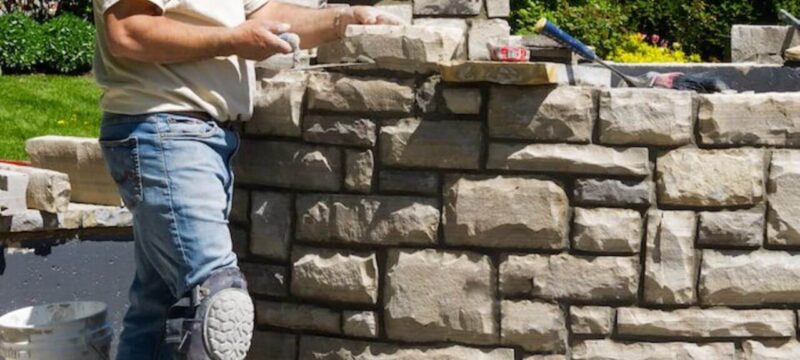 However, concrete rubble walls have proven to be surpassing the previous option in terms of landscaping due to the durability, stability, and longevity they offer altogether. But when choosing to build it over stone or other alternatives, you need to inform yourself properly and ensure that the design you get is what you expect in the short and long term.
Our team will work hard to make sure you get the design based on some references, the space or place where you want us to build the wall, and ensure that resistance and stability are no issues regardless of weather conditions.
Now, focusing on the specific details besides providing better features or enhanced ones compared to other walls, this doesn't mean it is the perfect option no matter what retaining wall you need or if you should even consider the rest.
This is why we consider a list of benefits and differences can help you have a better idea of when you should go for the option or not:
It offers a great variety of designs for aesthetical purposes.

Structural strength is better than most retaining walls except for gravity retaining walls and anchored walls.

Increases property value by several thousand even when the wall isn't new.

You help reuse all the concrete from different constructions, so it doesn't go to waste or pollute the environment.

Withstand the weight of the earth regardless of how much soil mass you're trying to retain.
Are Concrete Rubble Retaining Walls Worth It in Palm Beach?
When building retaining walls, considering weather conditions and unexpected occurrences such as storms and hurricanes can be a good idea since this will give you a great foundation of how the wall should perform, look, and if it will stand for many years the harsh use and climate.
Thanks to concrete's nature, it will offer great performance against your regular Florida weather, and all the sun won't be an issue for its longevity and durability.
If you are worried about how it will work with water drainage and diverting, performance will not fall down either. Compared to some options such as anchored walls, you will find concrete rubble, when designed and built by our team, not only more cost-efficient but also better in terms of helping with all the water drainage needs.
In fact, concrete rubble walls are known for performing well in extreme conditions. Desert areas and even frost levels are part of the weather conditions they can stand up to and make sure no a single crack or problem rises for over a decade.
Therefore, when you are going over the checklist to determine whether the wall will be a good option or not, we can guarantee you that Palm Beach's weather won't be an issue and what you should worry about is more about your current project and needs for the wall itself and how our team can help you design the perfect one.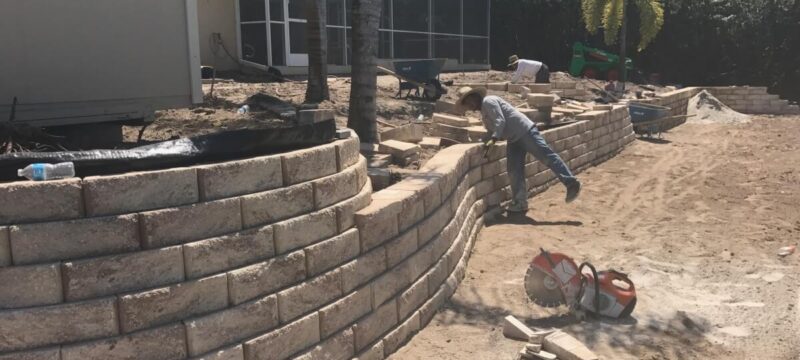 How Much Will Concrete Rubble Retaining Walls Cost?
Permits, materials, time, number of contractors involved, and many other factors and variables need to be included in the final price of every project for retaining walls. This is why, when trying to find an estimate online or average in terms of how much the wall itself can cost, setting an average per square foot is the best option.
For concrete rubble retaining walls, $10 is the minimum per square foot, while $20 is often the top. Everything depends on the company and retaining wall contractors handling the project, as some costs can be lower if contractors can offer better deals and high-quality materials in the process.
Retaining Wall Pros of Palm Beach can guarantee affordable and top-quality materials along with final costs or prices for your wall. We worry about your budget and making sure you get the best retaining wall for the property, as we understand how crucial it is for preventing soil erosion, diverting water, and making sure your property looks stunning in every possible way. Just allow our team to do its work and provide the estimate with all variables considered in the process.
Below is our list of additional services: