Residential Retaining Wall Services for Palm Beach Homes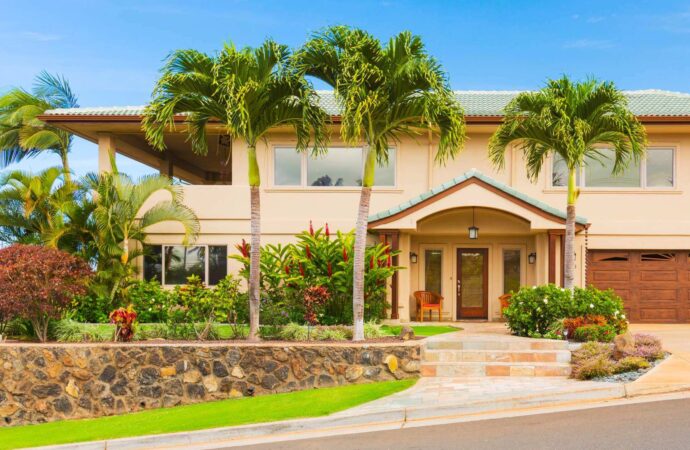 Home projects often involve a lot of work not only during the construction process but the planning and designing alone are quite challenging if you want every part of the house to be perfect. Retaining Wall Pros of Palm Beach assists you in this process and offers services related to any retaining walls you may need. We work with the best top products and materials so you can have stunning landscaping and aesthetic result when relying on our residential retaining walls service.
We have been working hard over the past 19 years with all homeowners in Palm Beach and nearby areas, and we're proud of what we can achieve for them, whether it involves a small project or a large one.
Residential retaining walls are meant for more than just soil retention in specific areas or just making sure landslides don't occur. Many homeowners use it to create new spaces in their properties and have a particular structure and design.
Natural stone textures or the smooth texture you can get when using concrete are part of the beauty and attractiveness that make clients choose retaining walls, even as simple landscaping elements and additions.
However, focusing on the functional part of all retaining walls, it is a matter of problem-solving since the design of these elements can help prevent landslides, avoid water accumulated on slopes, and create more buildable space on hilly lots, hence, why so many people are able to build mansions or homes in some hills and spaces in Florida that challenge gravity a bit more than usual.
Our job is to make sure that the retaining walls built on your property can provide all the reinforcement, gravity, and retention necessary to deal with the soil and provide stability while you're able to handle water diverting and draining when needed.
How Do We Build Your Retaining Wall?
Everything depends on the specific type of wall you need and want for your property.
Keep in mind that this residential service is an answer to work in your property and home, so you are able to design your landscape without issues and with the support of professionals with over 19 years of experience. Nevertheless, when it comes to the specific wall, we can build it for you, choosing the most suitable one for the aesthetics and problems you may face.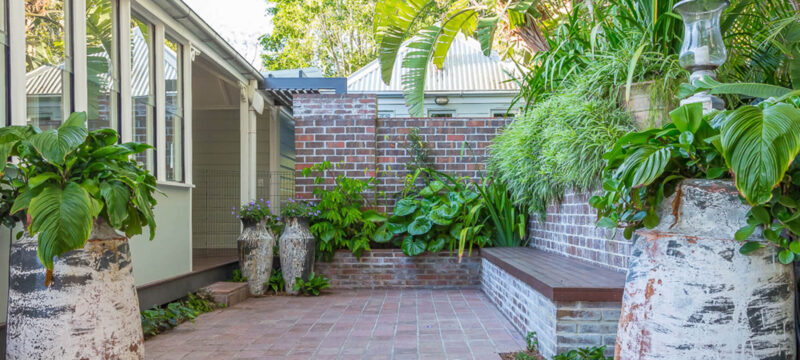 Therefore, we offer multiple wall solutions in our company, Retaining Wall Pros of Palm Beach, where you can find some that will offer more stability than others, a few options that can work better to improve water drainage, and much more.
Part of the types available includes gravity walls that rely on the mass of all the blocks that will be built and installed; this is in order to provide more resistance and support when withstanding the pressure of the soil.
Modular blocks are often used during the design in order to prevent dependence on reinforcements. However, the final solution and design will depend on specific needs and what this wall needs to withstand in the short and long run.
The main idea of relying on those gravity walls is to:
Have walls that can go higher than regular ones. They are built to achieve tall heights in hills or get walls tall enough to protect the properties inside them.

Green spaces where more than one area is meant to provide entertainment and be ready for enjoyment often use this option as well to maximize the usable space.
Besides the aesthetical elements and benefits, soil erosion is prevented while water diverting is possible. It will depend on how the wall is built and the parts installed in order to guarantee the safety and comfort of the space with the wall.
Other options for residential owners include:
Masonry walls.

Stone retaining walls.

Concrete rubble retaining walls.

Cantilever retaining walls.

And much more.
Do Retaining Walls Look Natural?
Everything depends on the materials used during construction. Regardless, the idea is to make the walls look as natural as possible, and this is what we've been achieving for over 15 years.
Since stones, concrete, and specific materials are used, it isn't bizarre to achieve walls that don't only look natural but actually are.
Our company has a wide selection of natural stones, and how we use concrete to shape some in order to build the wall in your house or residential property. Of course, this requires a lot of work and we need to ensure all measurements are taken properly and that you're confident the final design we offer during assessment and the planning face makes you entirely happy. Otherwise, going back to changing some areas can delay the timeframe of finishing the job.
However, we're open to any changes needed, so don't hesitate to ask our team when you choose us as your professionals.
That being said, the appearance of natural stone is often achieved with any of the retaining walls options, and those that don't look like stone or are as close as the ones you see in movies are meant to be like that as—mostly—commercial owners consider the functionality over the design and go for the most convenient option but without leaving aesthetics entirely aside.
In the end, everything is about finding a balance, and this is exactly what we do for all homeowners and residential retaining wall projects.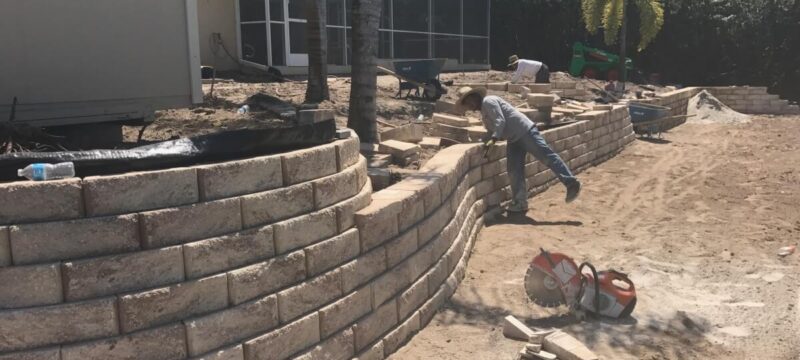 We Start Building Your Retaining Wall in No Time
Make sure to contact our team and take the first step. You can call us or send an email with your request. Visits are also welcome to our offices and we're more than happy to go over all your questions regardless of the method you use to contact us.
Keep in mind that after completing the design and providing an estimate, we must assess your property and take all measurements or at least have a good idea of what needs to be done. Once this is possible and scheduled for free, we will finish a thorough design and provide the estimate.
Below is our list of additional services: