Retaining Wall Construction Services for Palm Beach Residents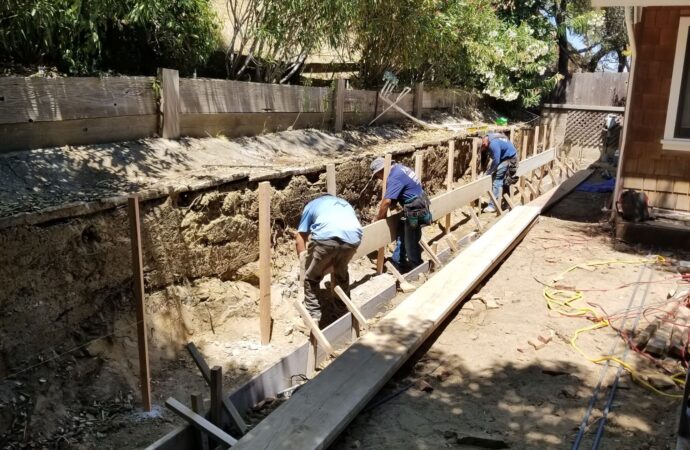 Building walls for all commercial and residential owners can prove to be a challenge when you don't understand their needs and what is required in terms of hardscaping and hence, aesthetics to ensure the design meets all conditions and preferences while the retaining wall fulfills its purpose. Retaining Wall Pros of Palm Beach can help you with all your projects regarding retaining wall construction and we will go over the details to make sure you're more than happy with the final result.
Going over the project and process can be tiresome for some people as it is necessary to consider the best type of wall to retain the soil in the land or property and how it will help with the functional part of building a retaining wall in the first place.
Then, the hardscape looks and aesthetical part comes to play and it is when you will think about the type of retaining wall based on how it will look at the end of the day.
Of course, it is possible to use retaining walls for aesthetical purposes only. If you look at some parks and squares, you will notice that some plants or trees are planted in specific areas that were created with the use of retaining walls to hold the soil in place and make sure it wouldn't take part in the pathways and areas where people can walk and sit to spend some time. This is entirely for hardscape purposes, even when, in the long run, it meets a functional purpose.
You get to create different spaces in the property or lawn based on how you use the retaining walls to design them, but it isn't meant to deal with part of the soil or problems like water that is filtrating or causing erosion, like with other properties and situations.
As expected, there's a lot to consider during this choice and retaining wall construction process, so our role as professionals with over 19 years of experience in the industry is to help you achieve the desired result based on your needs and expectations.

How Our Retaining Wall Construction Works
Having a closer look at how we like to work with you and our clients, we will go over the different steps and how this entire journey will get started:
What's The Best Type of Retaining Wall?
If you're trying to figure out which one is the best so you can come up with a type and design once contacting us, we're confident you will hit a wall—figuratively—a couple of times.
Retaining walls are built and designed based on your needs, landscape design, and budget. This means there can be some that are better than others, but it all depends on how you want the whole result to come out.
Now, if it comes to how durable or long-lasting they are, concrete and masonry retaining walls are known for being strong and the most durable walls among the options available, while poured concrete walls are known for being the cheapest ones.
In our opinion, masonry walls are great alternatives, but so are stone walls when it comes to finding a balance between hardscaping and dealing with soil erosion and water drainage.
Allow our team at Retaining Wall Pros of Palm Beach to work closely with you and find the answer to this other question: what's the best type of retaining wall for YOUR property and project?
Below is our list of additional services: