Cantilever Retaining Wall Construction for Palm Beach Residents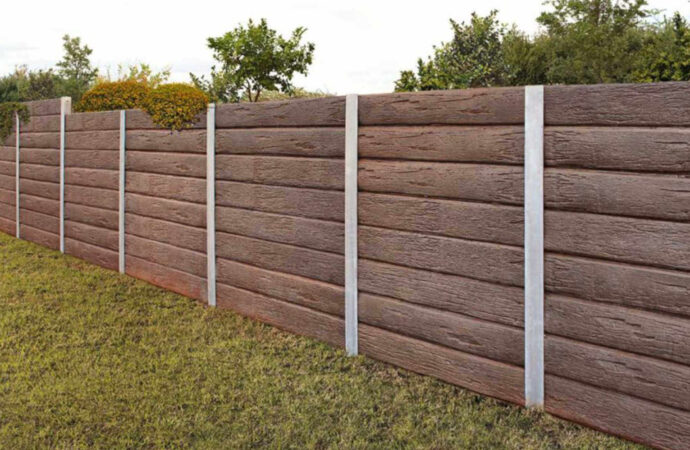 Providing more stability and resistance when holding soil or even rocks and dirt can be done when installing or building cantilever retaining walls as your selection of the types you can have for meeting this purpose of retaining soil or providing a new aesthetical element to your property or area. Part of the beauty of these walls lies in how they are designed and structured, but since the engineering works with both the main material for the wall and steel bars, it is necessary to find a good balance in how it will be built. Retaining Wall Pros of Palm Beach can help you work around the design and construction of this type, so you have support and extra resistance for your projects and the areas you want to create.
In order for cantilever walls to be engineered properly, we have been working with the best retaining wall contractors in Florida for over eight years. They understand the system, how it should be built based on each client's needs, and what must be done to guarantee functionality and aesthetically pleasing results.
Unlike popular belief, these are the most commonly used retaining walls as they offer more stability and support for the soil that is often behind. This allows all homeowners or commercial property owners to work with different landscape designs and retain more soil than with masonry walls or anchored walls in some cases.
How Does the Cantilever Retaining Wall Provide Support?
The wall is mainly resisting all the weight and offers more stability thanks to how it works on a slab foundation. It is often loaded with backfill in order to have enough weight that will stabilize the wall against the soil mass it is retaining.
Overtaking or sliding won't be an issue, and the common problem of landslides that people have to fear while designing their landscape and coming up with designs for their outdoor spaces shouldn't become an issue if the wall is well-built and installed in place.
The steel bars on the sides of the main structure of the wall, which will usually be made of stone or concrete, also provide more support and retention features as, in this case, it isn't only a matter of having the structure alone with the backfill that will bring the resistance and control over the weight and soil, but also an external element that will make the wall stand in place as well and guarantee it won't get damaged easily.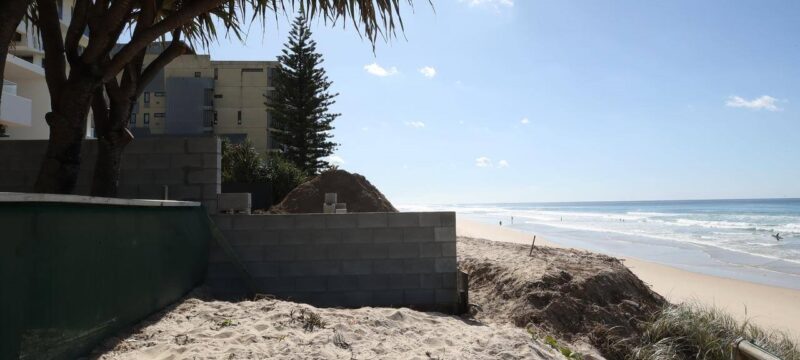 Are Cantilever Walls Expensive?
Costs will always vary depending on the specific retaining wall you are planning to build on your property since materials, design, and the size of the wall will determine the final cost.
In the case of cantilever ones, you need to consider the type of wall it is and the materials to be used for building your own. Our team at Retaining Wall Pros of Palm Beach will help you to go through the entire process, and before we even think about starting, we will provide a free estimate so you can have a great idea of the price, which usually remains the same or changes based on the new elements or additions you want to make.
That being said, averages vary per linear foot or per square foot. In the case of cantilever walls, the prices range between $18 and $59 per linear foot, and this will vary depending on the type of the wall and what's the main material used for building it, along with how complex the design and installation end up being.
Instead of working with averages and estimates based on per linear foot, we will provide a more accurate estimate. There are two options to request it from our team:
When calling or emailing us, make sure to let us know if you have a type of retaining wall in mind, the cantilever one in this case, and give us as many details as possible so we can give you an estimate based on the size of the wall and the materials that could be used. We will usually give you a rough approximate via phone, but during emails, we can send a more detailed document with the information.

Allow our team to visit your property. This is for free and allows us to provide an estimate that is either the final cost or very close to it since we are able to assess the space, take all the measurements, and come up with a design that fits how you want and needs the wall to be built.
In addition to all the hard work regarding the installation and how the wall will be placed in the area, you need to deal with permits, paperwork, and the regular issues that bring consequences when working on projects without authorization.
Part of our role is to take care of our permits since each one of our retaining wall contractors is licensed and will make sure all the paperwork is done, which is often included in the cost of the entire project but not a great influence on how costs increase or decrease.
The entire process is dealt with by our team and what you're paying for when having your cantilever retaining wall built with us is not only the materials, experience, and qualified contractors but also all the assistance with hardscaping, design, and the permits no one tends to obtain easily due to procedures and payments.
How to Know If Cantilever Walls Are What You Need?
You should always know the retaining wall strengths and limitations since depending on the features and characteristics, and what each type is good for, you can make a decision.
Our team will go over this information with you and make sure you understand why the cantilever option might be good or not for your project. Ideally, this type of wall is great when you're trying to have more stability and resistance, thanks to the reinforcing steel bars that go with the wall itself.
However, the fact that it offers a bit more resistance compared to some other types doesn't mean this is the one to go. Maybe you're worried about aesthetics and the entire design, not only durability and longevity, and our goal is to ensure you are making the right decision based on facts and by having all the good options available.
Leave it to our team to guide you through this process and take care of the retaining wall you need and want.
Below is our list of additional services: